Jorge Luis Nicolas Audy – President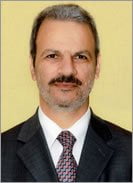 He holds a PhD and a master's degree in information systems from UFRGS, and a specialization in Arts and Multimedia Technology management from IBM and PUC-Rio. He is Vice-Rector of Research, Innovation and Development at PUCRS and a member of several scientific associations (SBPC, SBC, IEEE, ACM) and various management boards in the ST&I area, such as the Board of Directors of the Center for Management and Strategic Studies, CGEE, the Deliberative Council Board of EMBRAPII  and the State Council for Science and Technology of the state of Rio Grande do Sul. His areas of interest and research include Software Engineering, Distributed Development of Software and Project Management. He was president of the Latin American Division of the International Association of Science Parks and Areas of Innovation (IASP) between 2013 and 2015, and vice-president of Anprotec between 2012 and 2015. 
José Alberto Sampaio Aranha – Vice-president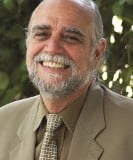 He holds a degree in chemical engineering from UFRRJ with graduate studies in management from PUC-Rio, in foreign trade from Funcex, in Rio de Janeiro, and in entrepreneurship from the Southeastern University (Fort Lauderdale, United States). He was director and founder of Instituto Gênesis of PUC-Rio and guest professor in entrepreneurship and innovation of the MBA in Knowledge Management of CRIE/Coppe UFRJ. He is an Ad Hoc consultant at UNESCO and participates in the board of directors of BRAIN Ventures, the business council of Technology of FIRJAN, the Technology council of ACRJ, the Brazilian Forum of Creative Economy and of the Creative Economy Chamber of ALERJ. He was director of Anprotec between 2000 and 2007, new business director of Rede de Tecnologia do Rio de Janeiro between 2011 and 2012, and a member of the board of directors of Instituto Endeavor Brasil, Instituto Educacional of the BM&FBOVESPA, the Incubator Network of Rio de Janeiro (REINC) and ANITEC. He is the author of the book "InterFaces: a chave para compreender as pessoas e suas relações em um ambiente de inovação" (InterFaces: the key to understand people and their relations in an innovation environment), published in 2009 by Editora Saraiva.
Francisco Saboya Albuquerque Neto – Director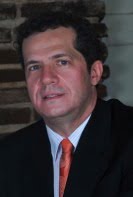 He holds a degree in economic sciences and a master's degree in production engineering from Universidade Federal de Pernambuco (UFPE). Since August 2007, he has served as Chief Executive Officer of Porto Digital, a science park based in Recife (PE) and specialized in software development and creative economy. He is advisor of the Recife Center for Advanced Studies and Systems (CESAR) and Softex Recife. He is a regular professor at Faculdade de Ciências da Administração of Universidade Estadual de Pernambuco (FCAP-UPE), where he teaches Macroeconomics and Management and IT Systems. He was Secretary of Development at the Municipality of Cabo de Santo Agostinho (1998-1999) and Commercial Director at Empresa Pernambucana de Turismo (1995-1996). As business consultant, he works in the strategic planning, innovation management and engineering of productive processes areas in the public and private markets. In November 2015, he was elected president of the Latin American Division of the International Association of Science Parks and Areas of Innovation (IASP).
Renato de Aquino Faria Nunes – Director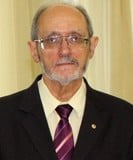 He holds a degree in electrical engineering from Universidade de Lourenço Marques (1970), Moçambique/Portugal, a master's degree in electrical engineering from the University of Manchester Institute of Science and Technology (UMIST), England (1975), and a PhD in electrical engineering from the same university (1978). He is a retired, full professor of Universidade Federal de Itajubá, where he was Vice-Rector of Research and Graduate studies, Vice-Rector of Culture and Extension, Director of the Institute of Electrical Engineering and Rector between 2004 and 2012. He coordinated the preparation of laws establishing municipal ST&I systems in the cities of Itajubá and Itabira, the implementation of the Technology-Based Business Incubator of Itajubá and the Scientific and Technological Park in the same city. In 2010 and 2011, he was director of Anprotec and an alternate board member at the Brazilian Agency for Industrial Development (ABDI). He was Chairman of the Board of Directors of the Institute for Economic and Social Development of Itabira (INDESI) (2011-2013). He is currently a volunteer professor at Universidade Federal de Alfenas (UNIFAL), a member of the Deliberative Council of CNPq and president of Rede Mineira de Inovação.
Sérgio Risola – Director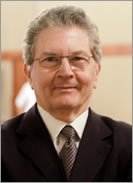 He holds a bachelor's degree in legal sciences, an extension in business administration from USP and a specialization in strategic management of technological innovation from Unicamp. He is the Supporter Professor of the master and extension program at FEA/USP and manages the Technological Companies Incubator Center (Cietec), the largest technology-based incubator in Latin America since 1997. He was legal advisor at the Central Bank of Brazil from 1974 to 1976, founder and superintendent of Anfacer and a member of ISSO's International Committee. Founder and member of Mercosur SG7. He is the advisor to the President of the National Association of Traders of Construction Materials (Anamaco) and currently a board member.
Tony Chierighini – Director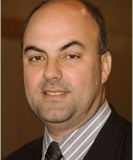 He graduated in accounting, with graduate studies in accounting audit from Universidade do Vale do Itajaí. He is a director at the Business Center for the Development of Advanced Technologies (CELTA), an incubator administered by the CERTI Foundation since 1992. He participated in the creation of the Incubator Network of Santa Catarina (RECEPET). He has worked in the technology innovation area for more than ten years. He gives lectures and courses on incubators, entrepreneurship and innovation and has actively participated in implementation projects for new business incubators and science parks in Santa Catarina. He has been Anprotec's director since 2010. 
Sheila Oliveira Pires – Executive director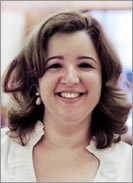 Business administrator, with DEA (Diplôme d'Études Approfondies) in information sciences from the Université Aix-Marseille, France; specialization in Innovation Habitat Management from Fundação Instituto de Administração (FIA); specialization in Marketing, from Fundação Getúlio Vargas and specialization in Competitive Intelligence from UFRJ/IBICT. She has been the executive superintendent of the National Association of Innovative Project Promoters (ANPROTEC) since 2005, the institution in which she acted as project manager between 2001 and 2004. She was the manager of the Business Incubator Program of the Technological Development Support Center at the University of Brasília (CDT/UnB) between 1996 and 2004 and actively participated in the implementation of the Center's Project Hotel Program of which she was the manager between 1998 and 2004. She participated in various trainings in innovation habitat management in Spain, the United States and Israel. She collaborated on several projects to implement business incubators and development agencies in Brazil, Angola and Paraguay. She coordinates events and works in the field of entrepreneurship and innovation mechanisms and has given several lectures on entrepreneurship and incubators and their role as platforms for sustainable development.
Meet the Advisory Board members
Check the former directors